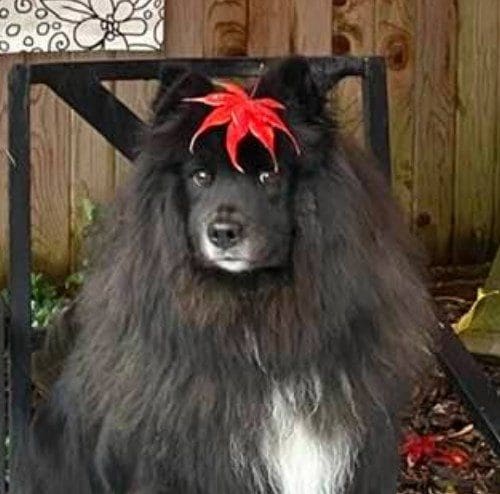 After over 30  years of raising and showing chows, when our last chow was gone,  a charming breed found us that was fairly new to the USA , but a national treasure in Finland.   The Finnish Lapphund.   Our first "lappy" being a handsome and gentle boy we named  ONNI  who we lost suddenly at 10 years of age in 2022.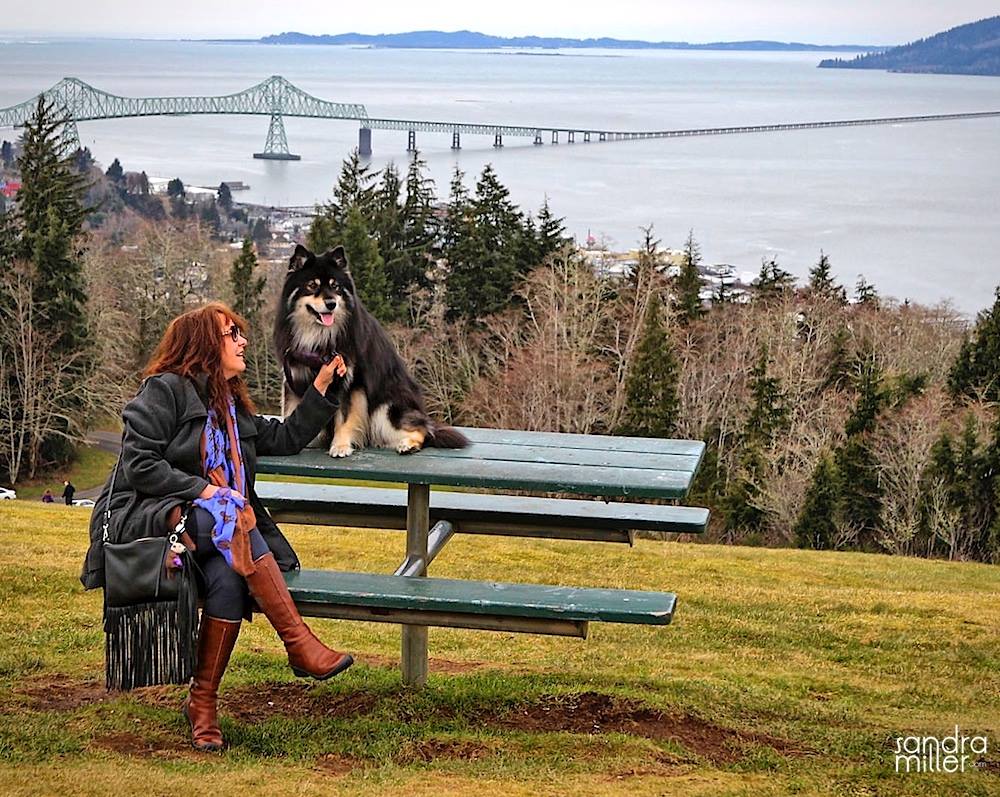 Our pack was shattered including the heart of his best friend and partner in crime, another lappy named IHANA which means "lovely" in Finnish. Her registered name is Bearspaw Baby I'm a Star (after the Prince song) and she has certainly lived up to her name. At this time I'm writing , Ihana just turned 6 years old in 2023.
She is the light of our lives and oh so different in personality and temperament than easygoing Onni. Being the only "child" in our home now, she has become even more spoiled than before and insists on being the Sandra Miller Studio spokesmodel
Ihana is a spitfire, burbling over with joy and emotion from the time she wakes up until the time she goes to bed. Always keeping tabs on me in the studio this little lady never quits moving. Shes like a swarm of busy bees all wrapped up in a hive waiting to burst out . Her light and energy are contagious!
---
IHANAS TURN ONS
Road trips especially to the Oregon coast (for crabs)
Crabs-she's known for her crab toy collection
She loves social media…..her fans are the BEST!!!
Eye rolling…I swear she practices this to get it just right
Solving puzzle toys . At 4 AM
Helping mama garden by digging for moles
Being the supermodel for moms artwork and posing for photos
Food……sweet peppers are her weakness
Playing hide and seek under daddy's desk while we search the house for her.
Hearing her own bark echo in parking lots and on the beach
Kicking leaves and sand every few steps on our walks
Taking up mama's side of the bed at night
Belly scratches, being groomed
Bossing around the "hired help" by herding us. Afterall that is a Lappys job in Finland,to herd reindeer
IHANAS TURN OFFS
Other dogs. Never liked them….never will
Motorized bikes and skateboards. Never liked them….never will
Being ignored…the barks just get louder
Cuties oranges…that was Onni's thing…she never liked them…never will
---
Stay tuned for more adventures in IHANALAND
Find the IHANA Bio and my own under the MY STORY tab at the top of the website