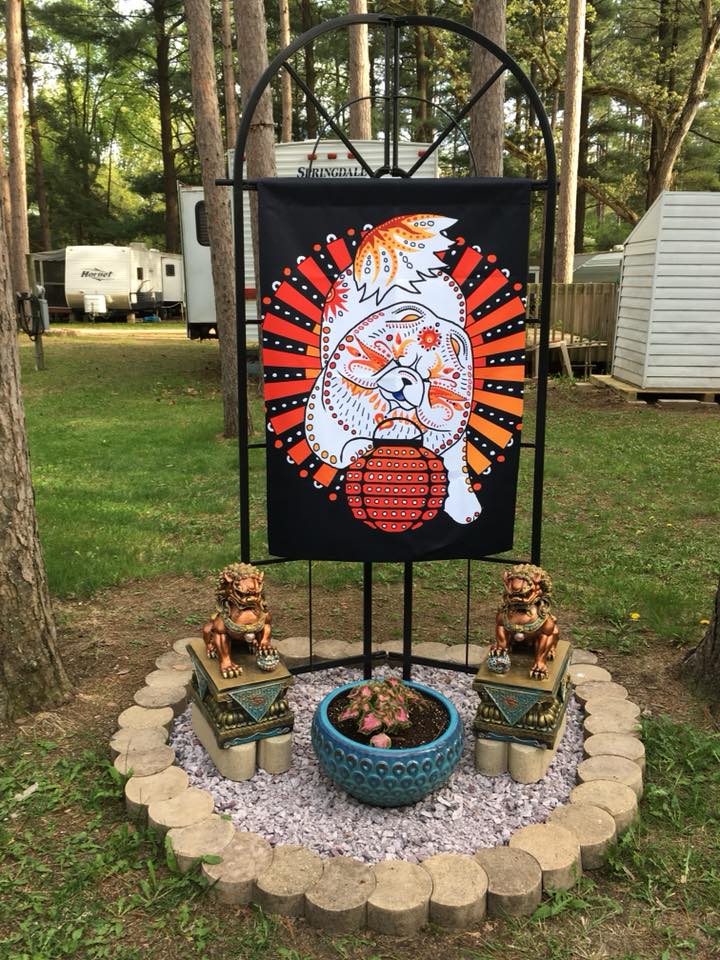 THE "BINDI MI TANG" Year of the Dog House flag hangs in the beautiful Zen garden of Shirley Skelton
---
---
First I want to thank you all for the huge reception to these garden and house flags and I have been loving seeing photos of where everyone is displaying them.  Please keep those pics coming as I am compiling a showcase album for my website!!  I am only offering the flags through this Tuesday , May 22nd if you haven't gotten yours yet.  CLICK HERE to find all 18 designs in both garden flag and house flag sizes.
My schedule this summer will make it hard for me to keep up with both the flags in my Etsy shop plus my Zazzle store.   Zazzle will take priority for the time being.   When I bring back the flags they will be offered on a pre order basis, one artwork/ design at a time.  Perfect for your home, motorhome, garden, dog show setup, grooming tent, dog show trophies, storefront….just to name a few!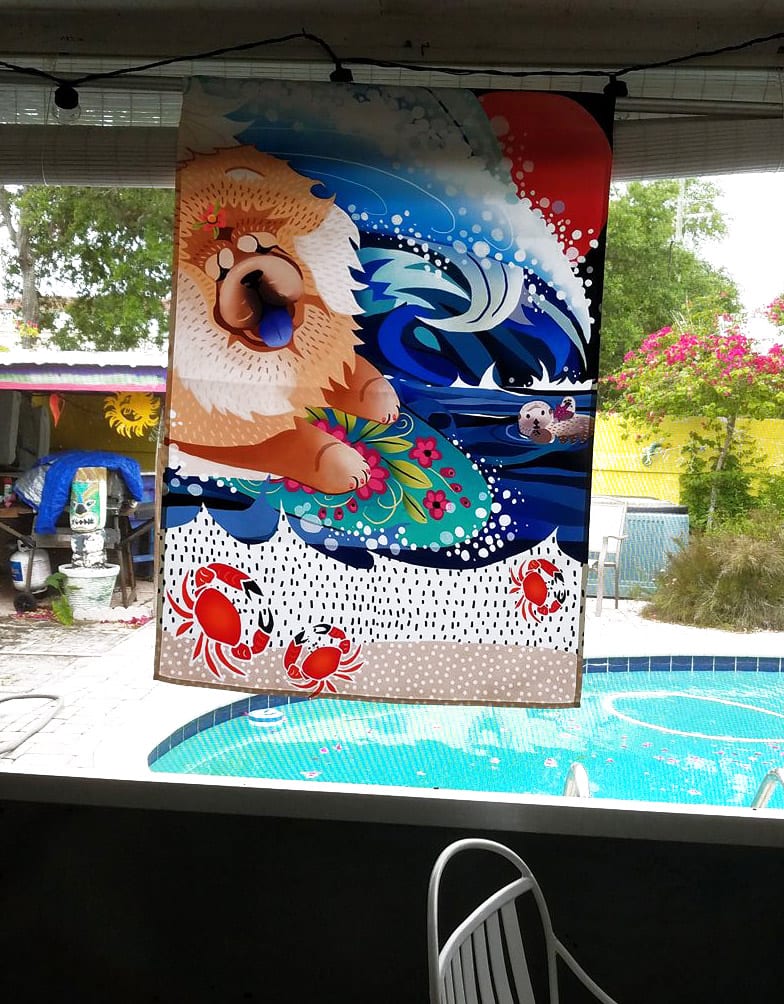 "BINDI CHOWABUNGA" house flag graces the colorful poolside retreat of Barbara Becker
---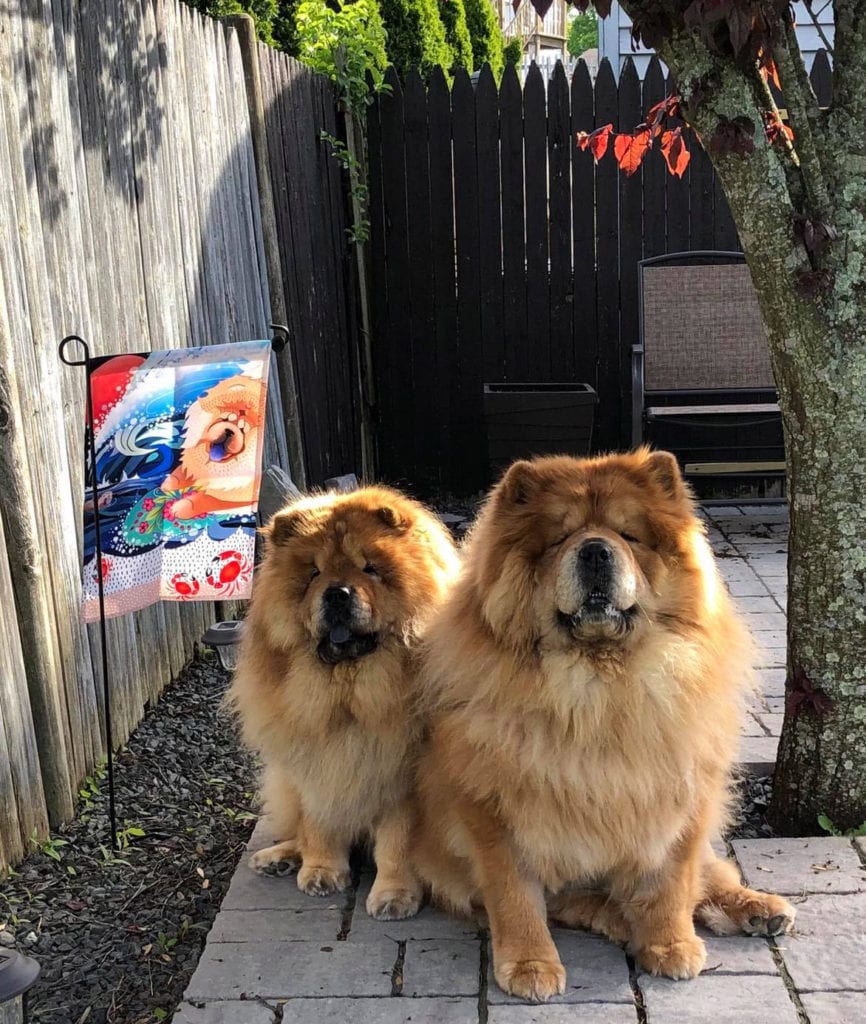 And check out the chowdren, Ben and Mya posing in front of the BINDI CHOWABUNGA garden flag that Kristen Denton just received
---
On a more personal note, I just had my 60th birthday May 12th and Steve surprised me with a trip to the coast.  What perfect weather we had from Astoria (Washington border) to Yachats (central coast)  Here are a few photos from last week.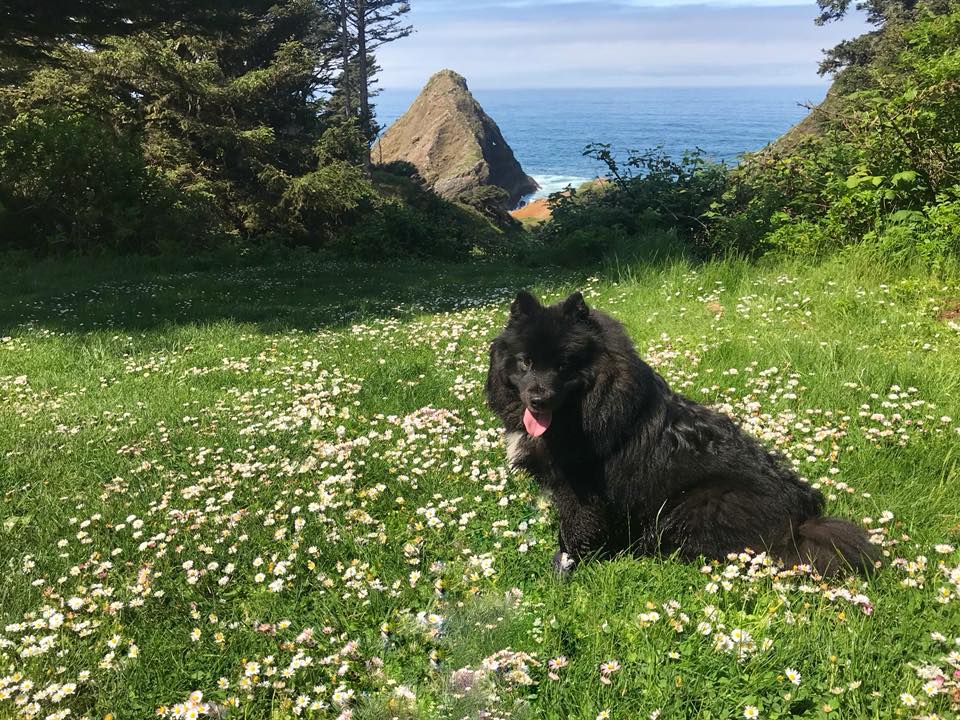 Ihana enjoying the daisy field at Heceta Head lighthouse on the Central Oregon coast
Me and Ihana having a "moment" laying in the grass overlooking the village of Astoria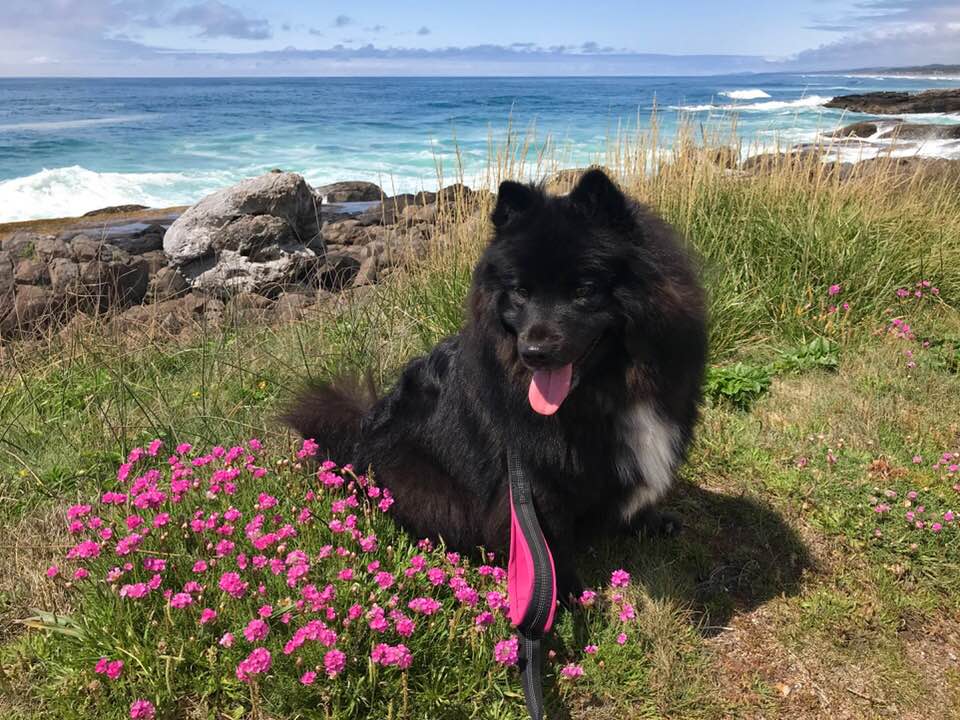 This beautiful plant is called Seathrift and grows wild all over the rocks in Yachats…I struggle to get even one to grow in Portland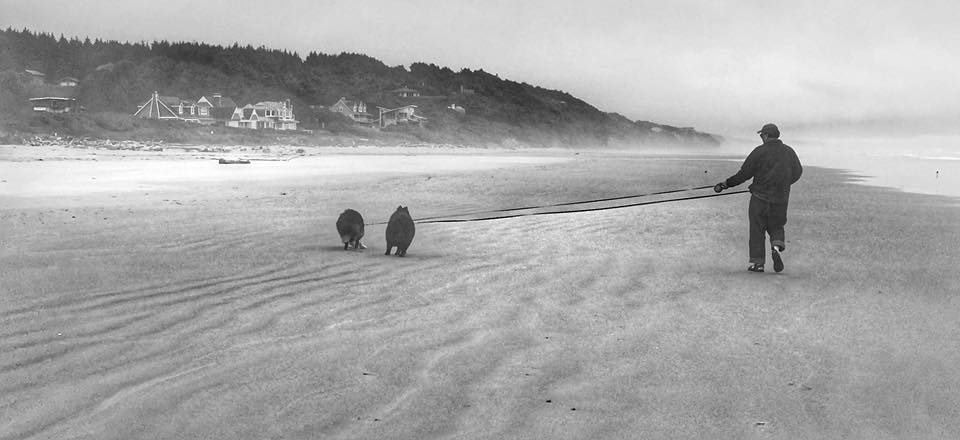 I call this one "MY TRIBE"……Steve loves to take both dogs and try to keep them untangled.   The beaches were perfectly deserted!
---
---