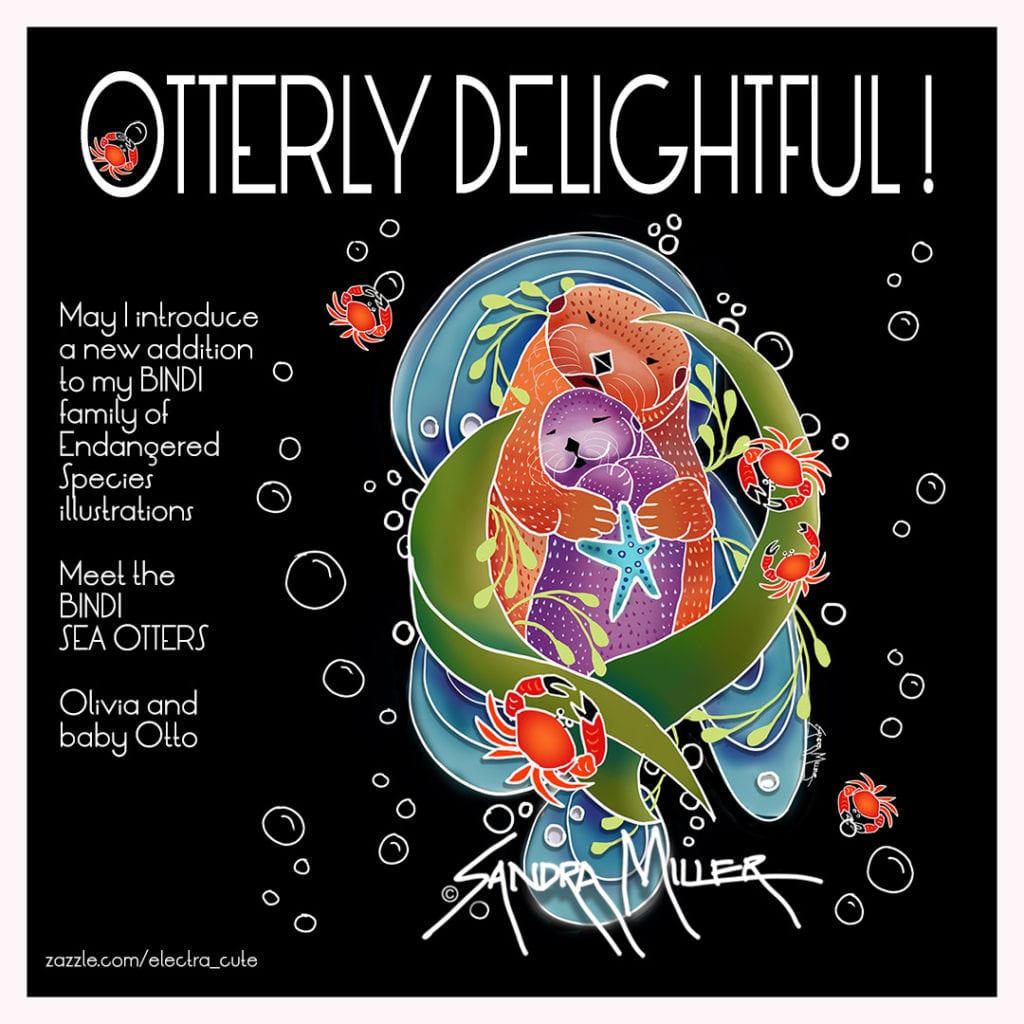 An OTTERLY adorable new artwork featuring Olivia Otter and her baby Otto Otter , floating on their backs in a sea of blue water and kelp! While Mom and baby slumber, the Dungeness Crab family scamper around , searching for lunch before the otters wake up looking for their own crab feast! This whimsical design is available on many useful and fun items in my Zazzle Boutique!!  I'm adding new products daily!
CLICK HERE OR ANY PHOTO TO ACCESS THE BINDI OTTER CATEGORY

SOME BRAND NEW ITEMS YOU OTTER BE INTERESTED IN, ARE MY UPCOMING LINE OF CHILDRENS CLOTHING (adding items all week)
The baby blanket and bib are printed on both sides!!!!  I chose a gender neutral medium grey background to make these a perfect and unique baby shower gift. The background color can be changed by clicking CUSTOMIZE on the product page (be sure to change BOTH sides)  The onesie comes in a number of colors however the darker backgrounds show off the artwork best.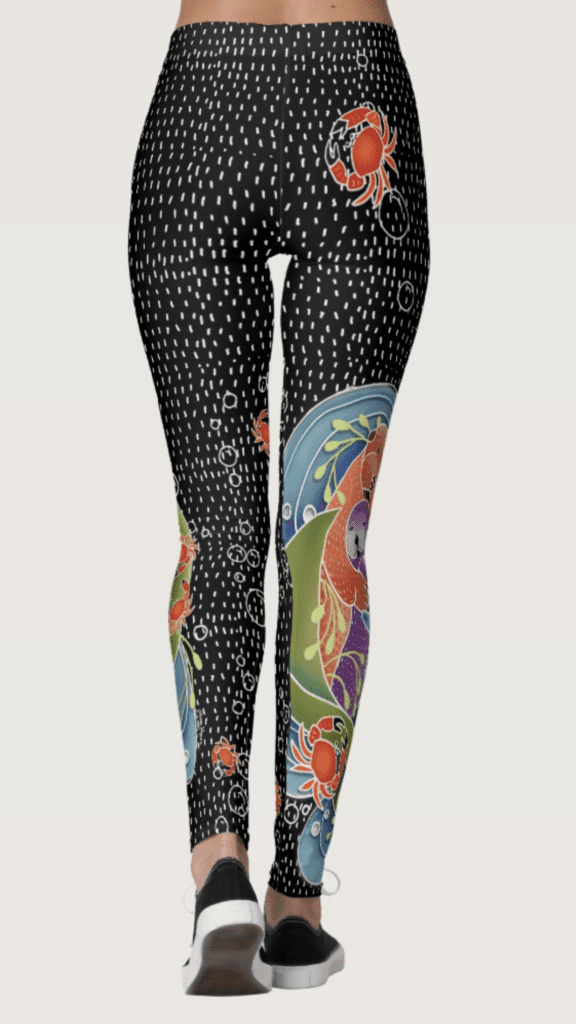 THE LEGGINGS (above is the rear view) ARE OTTERLY AWESOME WITH THE BINDI ART FEATURED ON BOTH LEGS AND A HIDDEN CRAB ON THE REAR END !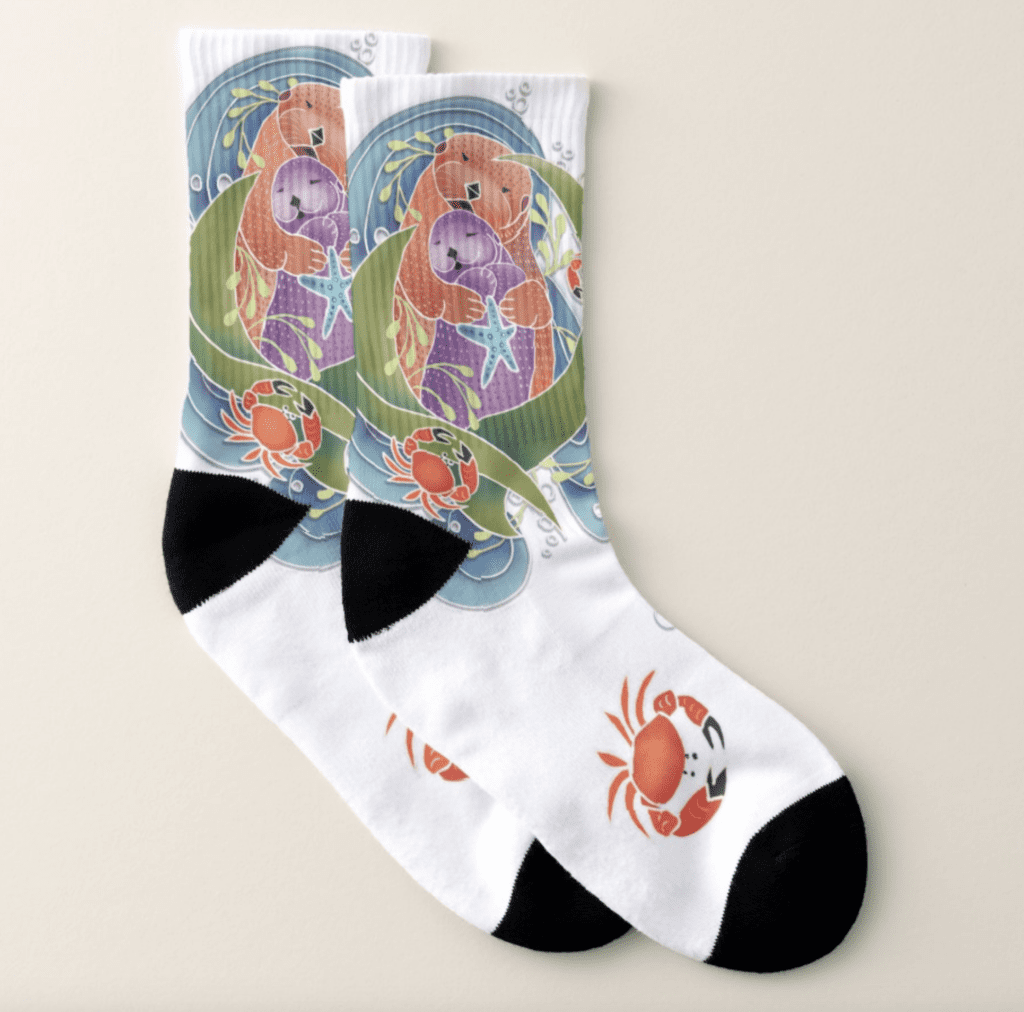 YOU OTTER TRY OUT A PAIR OF THESE SOCKS TOO!!   THEY ARE SILKY SOFT, HAVE SOME NICE BODY TO THEM.  YOU WILL HAVE THE MOST AMAZING TOESIES IN TOWN!
If you have product suggestions or would like for me to create a customized product from my artwork please don't hesitate to contact me.  If I'm using art I have in the store there is no extra charge for customizing background color or adding text.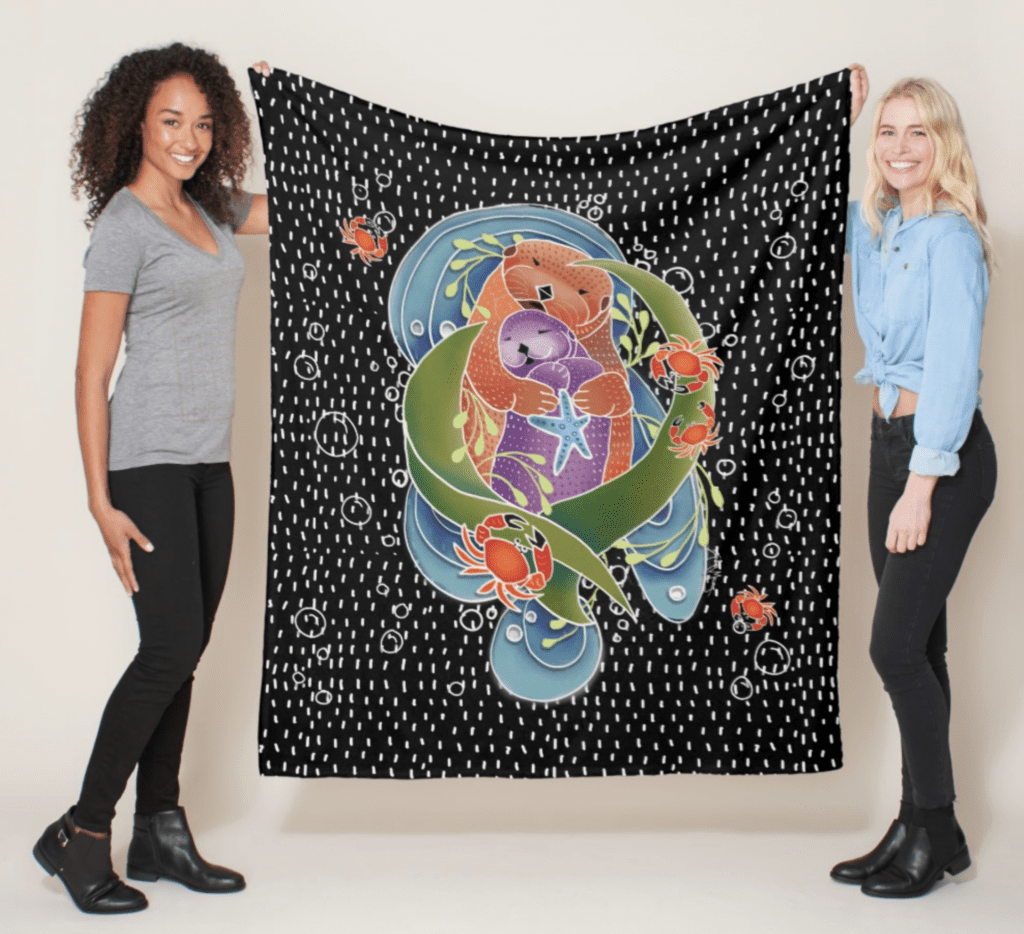 VALENTINES DAY IS JUST AROUND THE CORNER…..I JUST HAVE TO SAY.…I LOVE YOU LIKE NO OTTER !!!