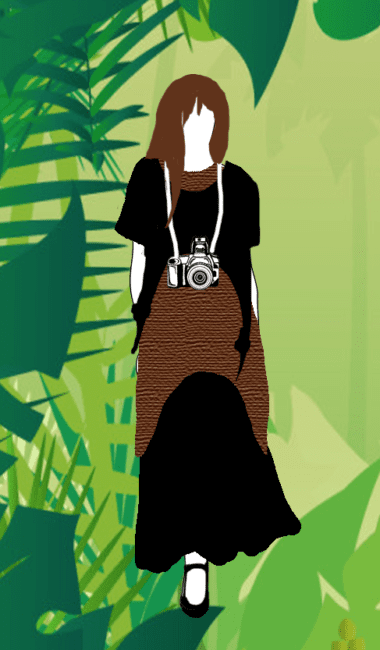 Ok…so my clothes planning got a bit out of hand with these illustrations I created but when you only have room for a few key pieces of clothing in a carry on, you PLAN!  I thought it would be fun to share a few of the mix and match pieces I have in my travel wardrobe for Vietnam and Laos. The weather will be warm and we will be staying everywhere from the jungle under mosquito nets at night,  to the Intercontinental hotel in Vietnam.  This wardrobe MUST be versatile.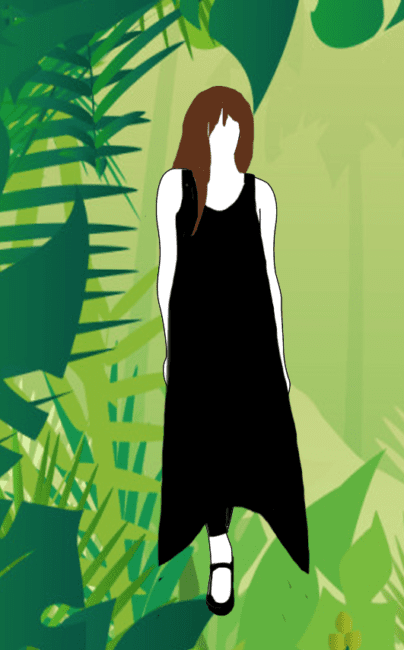 These pieces you see are not my entire wardrobe I'm packing….2 skirts (black and grey) a couple of tees (below) and a cover up shirt for temples are also included. The basic tops include sleeveless tunics with sharkbite hems.  These hemlines can be knotted for a fun casual look and to help shorten the garment  for certain outings . I am bringing one long black and 2 midi versions in black and brown.  Then I have two loose crop vests to add to to the layers and for added modesty in Asian countries. (clingy sleeveless anything is really not a good idea in most Asian countries)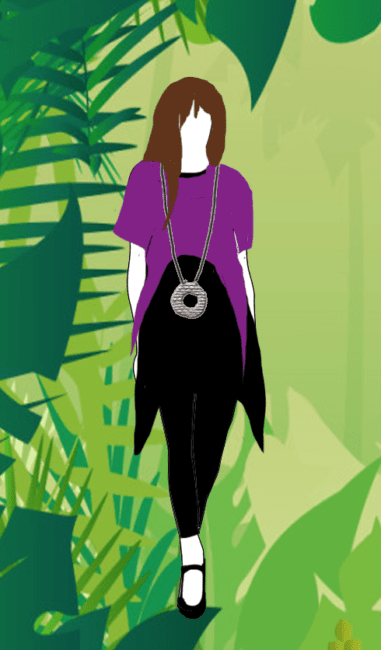 Can you tell I adore asymmetrical hemlines.  The slouchy Tee above is an example of covering the shoulders and upper arms.    The thing is, if you have one piece with a funky hemline and you are shorter like me, it makes sense to follow through in that style with the rest of the garments. Boxy cut off shapes don't work too well on me personally when combined with the drapey outlines.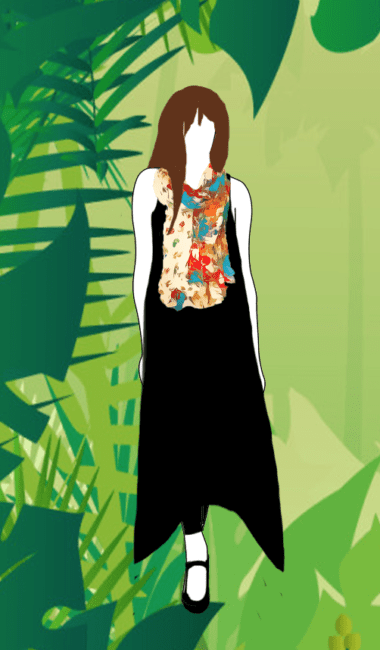 As you can see above and below, the basic long tunic can be switched up many ways. I have black leggings under this view but can be worn strictly as a dress.  I am bringing one very long cotton scarf because I want to buy more. They are so inexpensive to purchase in Vietnam and Laos at the markets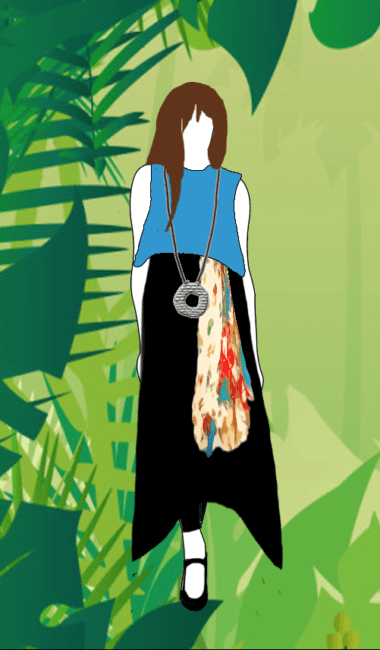 This above  version  of the long black tunic shows the long scarf used as a waist sash.  As much as I love "infinity scarves", they are not as versatile for things like this.  I am also only packing one big Hilltribe silver necklace on a leather thong as my main piece of jewelry . It can be worn long or short. The plan again is to find some wonderful jewelry treasures in Laos to purchase.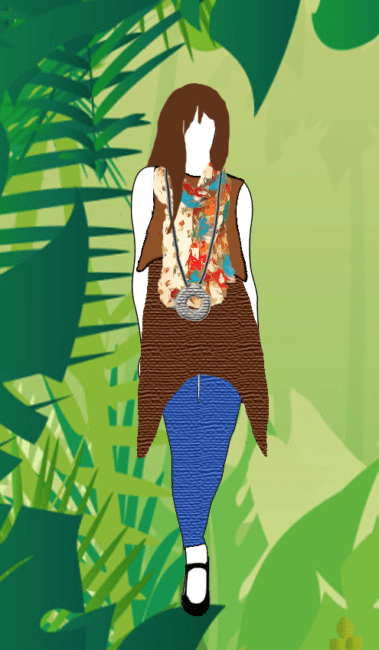 Now here is one of the shorter "shark bite hem" tunics, layered with the brown vest and paired with denim "jeggings", a scarf and necklace.  Not that I'd wear this combo all at once but I wanted to show you how fun these pieces are to work with.  One of my bubble skirts will go great with this too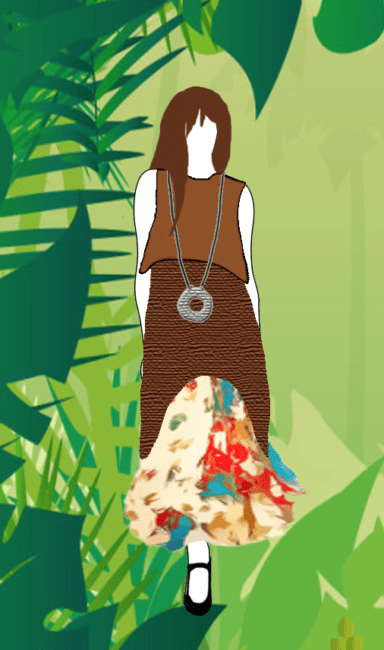 And finally you see the tunic, vest and the scarf repurposed as a skirt.  I will also use the scarf around my shoulders , tied in front at temples where women are not allowed to show bare arms.