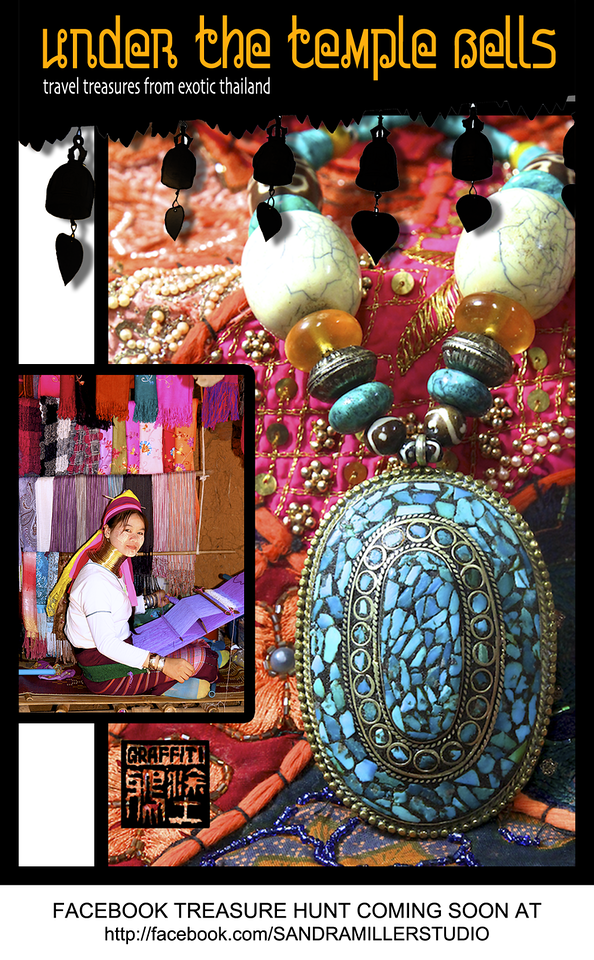 WHERE: MY FACEBOOK PAGE
WHEN: MONDAY 12/17/12
ITEMS WILL BE LISTED 10 AM PST – 4 PM PST
This personally curated collection of exotic 'travel find' necklaces were hand chosen by myself with the help of my travel friends on my recent holiday in Northern Thailand, and are surprisingly lightweight, rich in ethnic colors and shapes…. and full of artsy details.
Ethnic "statement necklaces" like these are extremely hard to find and when you do manage to run across them in the stores they often have a pricetag over 100.00 . I am offering my hand selected collection at an incredible price for the Holidays, making for some WOW gifts for your friends, family…even yourself!!. Each necklace comes to you artfully giftwrapped with great attention to every little detail
FIRST CLASS SHIPPING IN CONTINENTAL USA IS FREE
INTERNATIONAL PRIORITY FLAT RATE SHIPPING IS 15.00
I WILL COMBINE SHIPPING ON INTNL. TO SAVE YOU MONEY
HOW IT ALL WORKS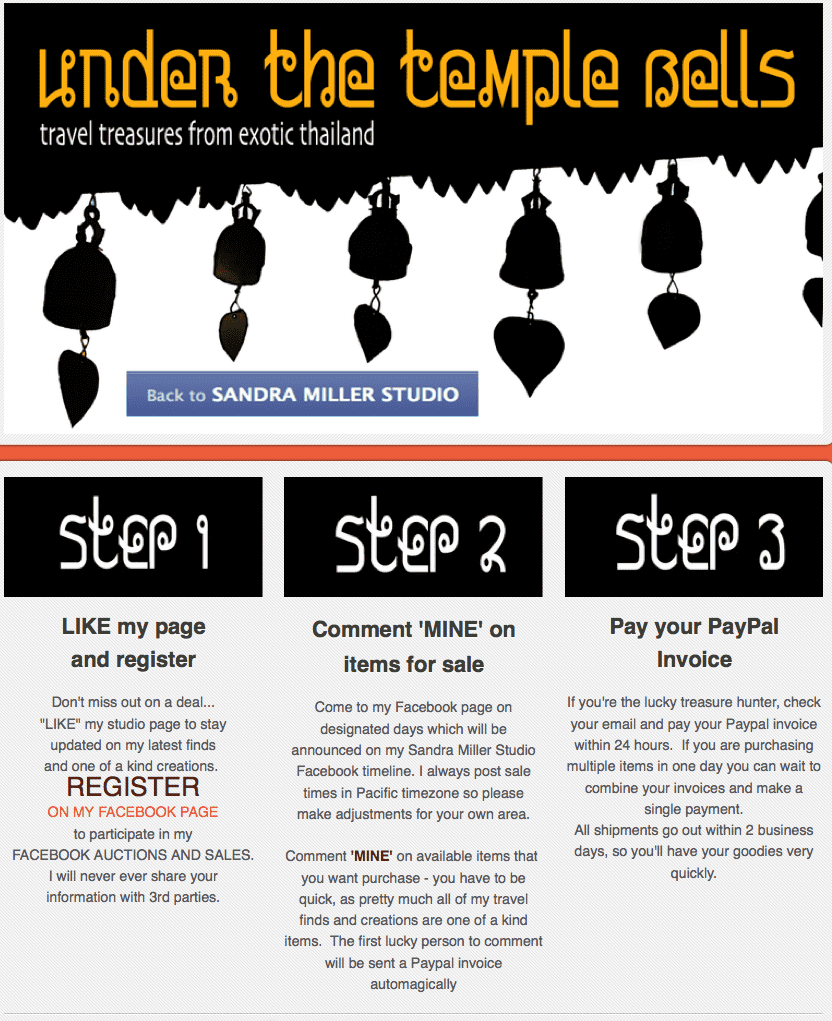 There are a number of photos in the slideshow above that show you a slice of village life among the hilltribe people of Thailand. One of the villages we visited is the longneck hilltribe of northern Thailand in Chiang Rai just over the border from Burma. The neck rings the women and girls wore to me were the epitome of personal adornement…now thats a jewelry commitment!!!!
"The land of the giraffe women as polish explorer Vitold De Golish called it, lies in eastern Burma plateau Dimpled by a terraced, paddy-filled valley. Here lives Padang , a tribe of about 7000 members.Legend claims that the brass rings protect the women from tiger bites. But actually the practice of wearing them helps maintain individual and tribal indentity. Rings worn on arms and legs may weigh a women Down with and additional 30 pounds of brass. Since leg Coils hamper walking. The women waddle.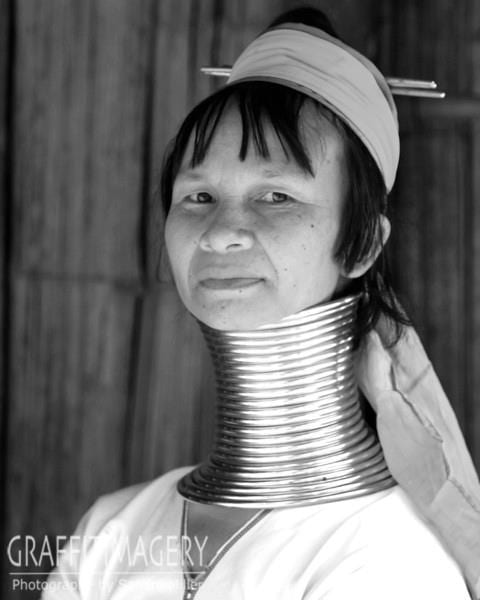 A second village outside of Chiang Mai, a few hours south was so quaint, perched in the hills, with the most incredible view from the mountain tops. A large community garden was filled with unique veggies, herbs and medicinal flowers.
It was wonderful the locals let visitors wander in their personal garden as I'm sure there are some who abuse the priviledge. There were very few in this village this day so a perfect opportunity for stunning photographs. I hope this gives you a bit more of a feel for where this exquisite collection of jewelry I am offering comes from. It's extremely hard for me to not want to keep every single one of them as each has a very personal connection to this stunning country I adore!!!!
Thank you to our host Ekarat Sangkunakup for arranging these incredible visits. And another high five to Ek and Jo Santi from Indonesia for their assistance in helping me pick out these beautiful treasures and negotiating the prices ! I couldn't have done it without you!!
I HOPE TO SEE YOU AT THIS RARE AND SPECTACULAR SALE ON MONDAY!!!!