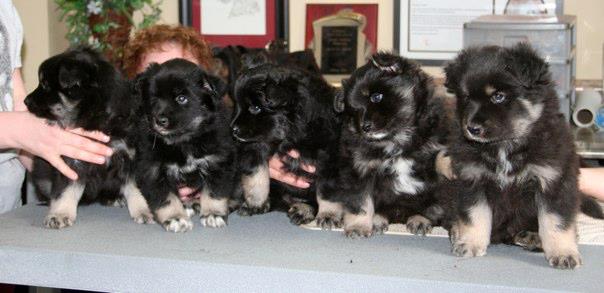 THE "ABBA" LITTER.  FINNISH LAPPHUND PUPPIES BRED BY BEARSPAW KENNEL (puppy pix ©2012 Bearspaw Kennel)
My dear friends, I have some wonderful news I am FINALLY ready to share with you all, even though Steve and I have been keeping this under our hats for a couple of months. As you all know, this year started off very rough with losing our Mz. Gracie so suddenly.  It literally took the wind out of our sails.  Steve, Lillian and I have had quite the journey these past months working through the greif and healing and we knew we wanted another dog to add to our lives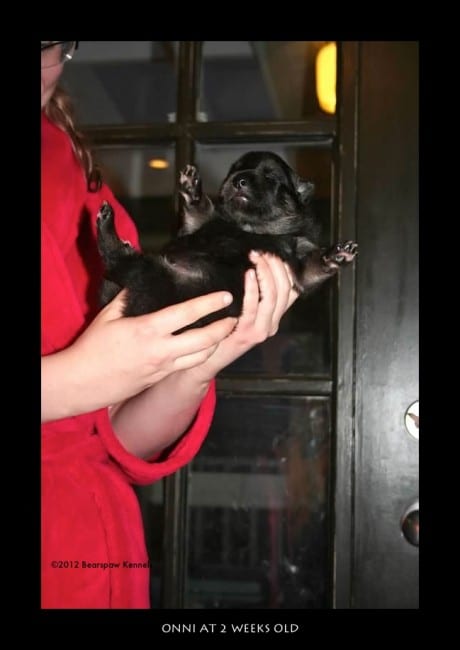 To make a very long story shorter, we were not necessarily looking for a chow per se….we needed a new friend for our sad Lillian and a second companion for myself.  Being down to only one dog is somewhere I never want to be again!!! After weeks of research, looking at a number of options, both in the USA and abroad, and with Gracie directing me with her magic stick from the Rainbow Bridge, we found exactly the right match for us at this point in time.
A FINNISH LAPPHUND or Suomenlapinkoira This rare breed was only recognized into the AKC Herding Group in 2011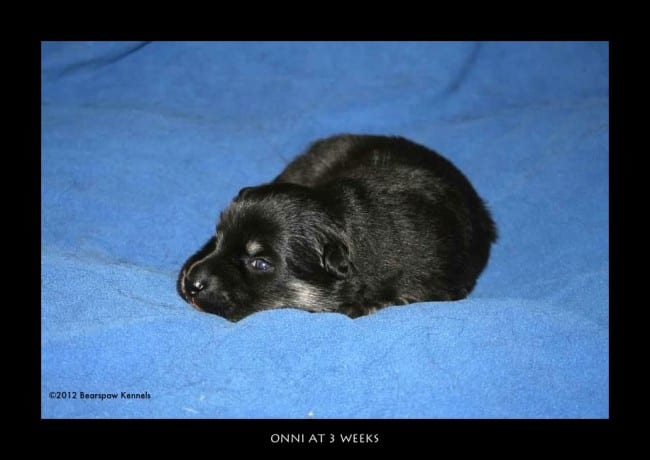 A BIT OF BREED HISTORY FROM THE AKC WEBSITE
The original Finnish Lapphunds were the helper dogs of a tribe of semi-nomadic people, the Sami, in Lapland (the northern region of Finland, Sweden, and, in part, Russia). Over hundreds of years, the Sami culture evolved into a more sedentary existence, which revolved around the keeping of reindeer herds. At the same time, the dogs evolved from hunters into herding dogs that helped maintain the reindeer.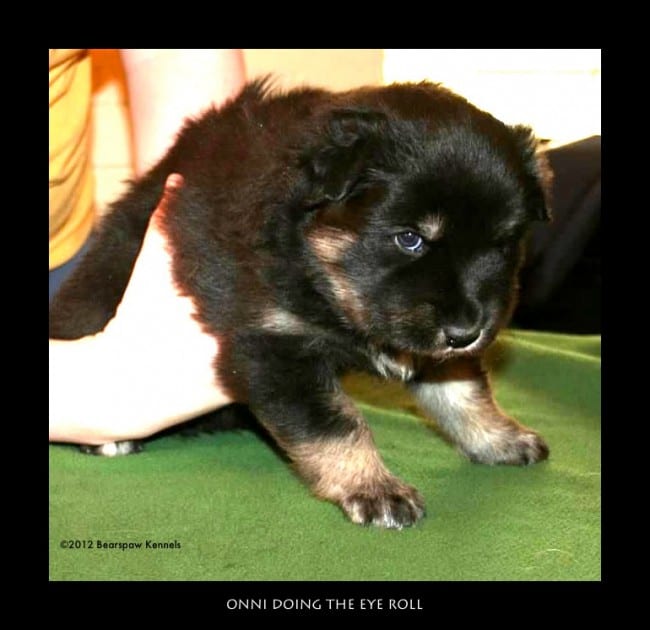 The litter we are getting a puppy from was beautifully bred by Bearspaw Kennel and I can't thank the breeder Leeza enough for her mentorship, encouragement, and support in this new adventure!  There is no doubt that chows will always be our heart and soul…we will always have one or more under our roof, but the "Lappie" as they are affectionately called, have wormed their way into our hearts very quickly as well.  We are certain will be a perfect match for our home and for sweet Lil…..she is so lonely for another dog since Gracie left us.I can't wait to see her face when she meets Onni for the first time!!.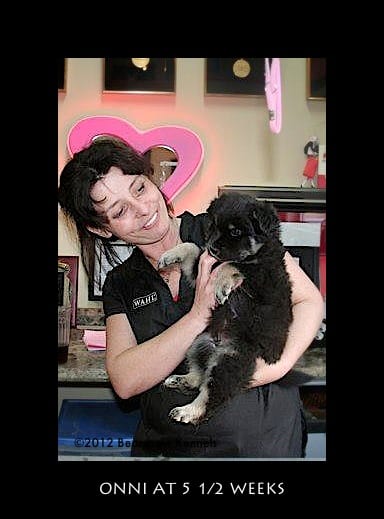 So drum roll please………we would like to introduce you to our little man  "Onni"  (which means "luck and fortune" in Finnish).  The litter theme is ABBA SONGS which was fun to work with, so we chose "BEARSPAW TAKE A CHANCE ON ME"…so appropriate given what a very new experience the Finnish Lapphund is going to be for us.   The pick girl is "BEARSPAW DANCING QUEEN"..how sweet is that?
We will be going on a road trip to bring Onni home at the end of June!   We are so excited to finally meet the breeders in person…, the puppies, adult Lappies, etc.   Having all of these photos Leeza has sent over the course of the past 6 weeks has been a godsend….my mind is occupied with happy puppy thoughts and finally, I think Gracie can quit worrying about me so much.  She needs to think of happier times as well.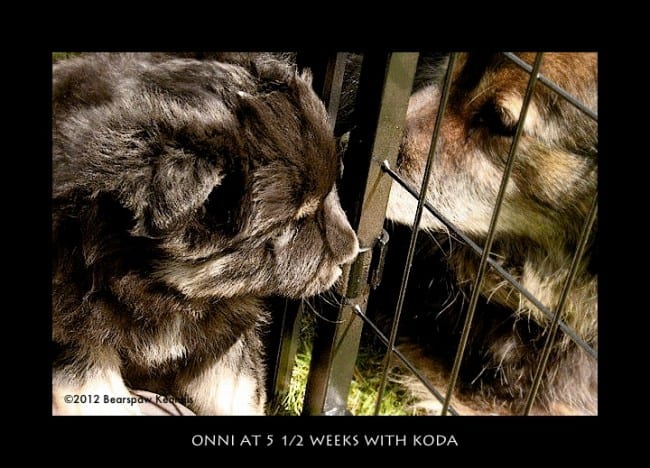 These last 3 photos and the group shot were all taken this past weekend so are very current. Onni is such a doll I can hardly stand it.  All of the babies are so beautiful and a true product of their well thought out pedigree with GREAT emphasis on working with original Finnish pedigrees, holding strongly to instinct and herding ability alongside correct breed type.  This means a lot to Steve and I in any breed.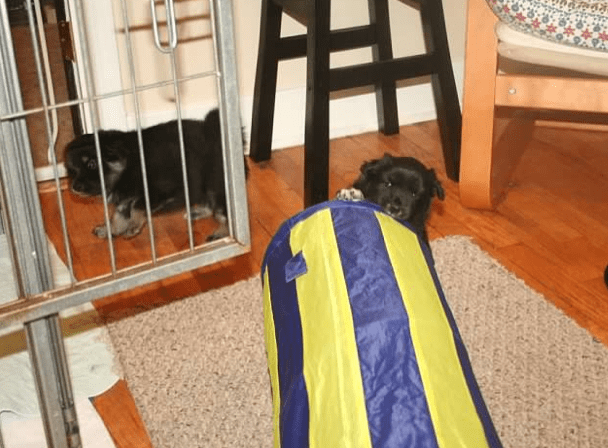 ABOVE- I DO BELIEVE THIS IS ONNI ROLLING HIS EYES (AGAIN) IN THE UPPER LEFT AT THE TUNNEL SITUATION
To add icing to the cake…, the socializing they do at Bearspaw is outstanding….exactly what we did with our chows and MORE!!  Lappies are a bit busier than chows being a herding breed and are "problem solvers" so they are kept occupied with so many fun obstacles and puzzles. These babies get tunnels, teeter-totters…a regular jungle gym of puppy playtime fun.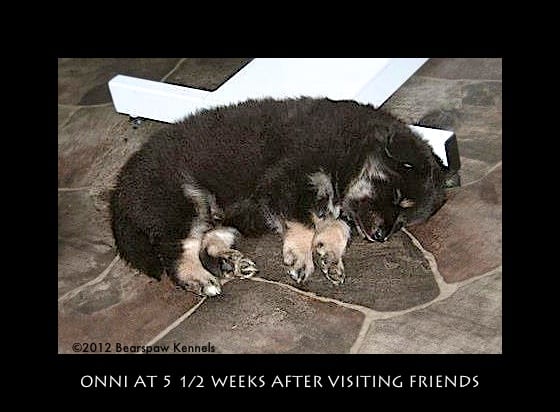 I was going to put more in this blog post but I think this is plenty for now. Heaven knows once Onni arrives home my camera will be clicking off shots as fast as his little legs can run.  I will be starting a Facebook page for Onni soon so you can follow along with his development from puppyhood to shows to fun things like clicker training etc.  Are herding trials in the future????? Hey, anything is possible…LOL!   Watch out neighborhood squirrels.   You may become my practice herd!
Below find photos and links about both of the parents' Molly and Usko!
More updates and info about Finnish Lapphunds to come!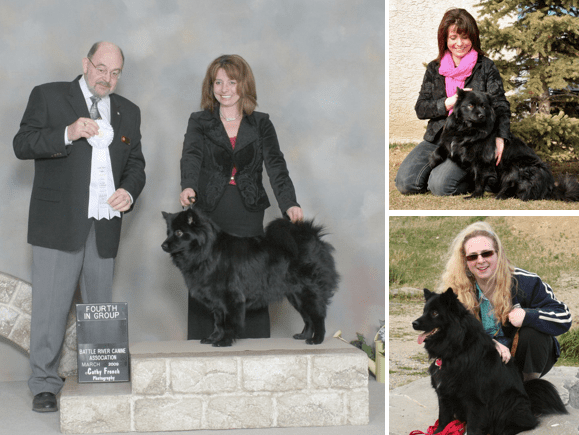 Mother of the litter  – Can Ch Sugarok Good Golly, HIC  aka "Molly"
#1 BITCH IN 2009 (CANADIAN KENNEL CLUB)
Photos of Molly by Cathy French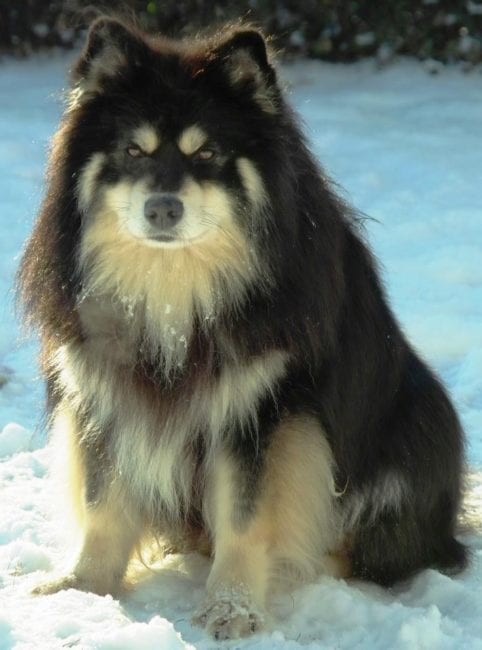 Sire of the litter – FIDELIS DUURI,  aka "Usko"
International Champion, Crufts Winner 2011
Luxembourg Champion, Belgian Champion
Dutch Champion, German champion
Rheinlandsieger 2011, Belgian Winner 2010
Dutch Winner 2010, 2011
Europasieger 2010, Dutch Youth Champion
Photo of Usko by Jordie Holtman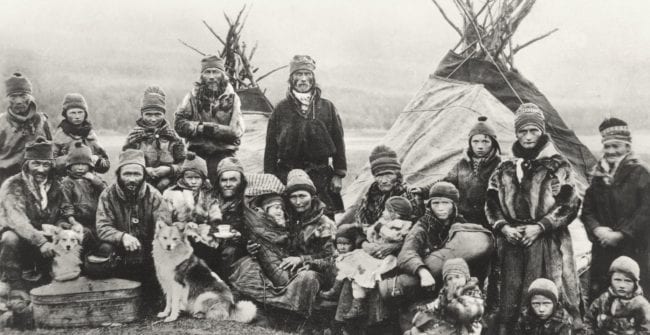 ABOVE IS A VINTAGE PHOTO OF THE NORDIC SAMI PEOPLE AND THEIR HERDING DOGS. I LOVE THIS HISTORY!