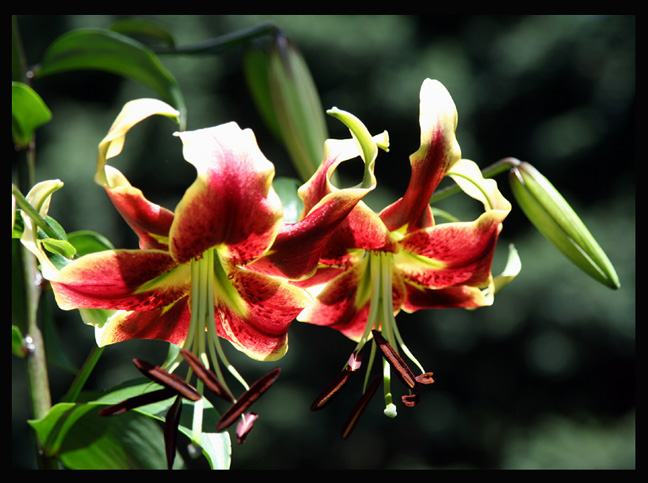 CLICK IMAGES TO VIEW IN THEIR FULL GLORY!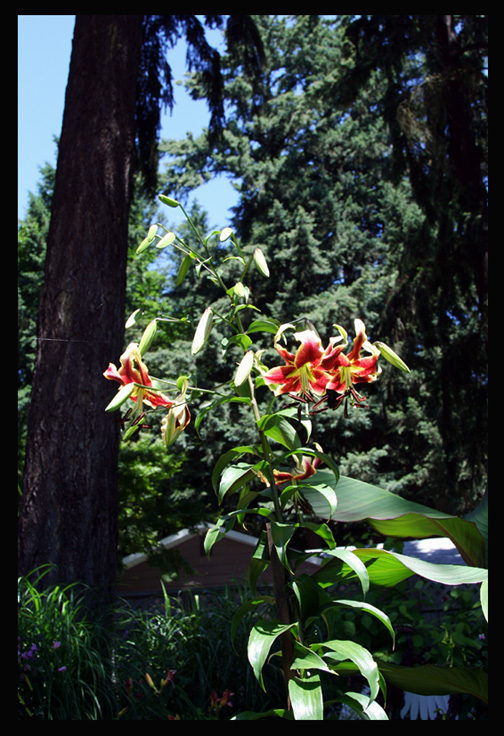 This summer has been just like Eden in my garden the way things are blooming this year!  I had to share with you this species lily that I just took a photo of a few minutes ago.  This baby is so tall it towers over my head.  I needed my super zoom lens to get the closeup of the blooms!
The coolest thing about this flower is that the little pollen tips on the stamens are BARELY attached and flutter around in the breeze!! It smells REALLY strong too.  Flowers are about 9″ across when rolled back.
I have been feverishly working on a facelife to the website as well as working on some unbelievable pendants!!  I will have a few posted before the weekend on the site.   Here is just one example of a fine silver leaf I just finished yesterday.  This piece is BIG..about 3″ long… and opulent with a LOT of silver in it!!! What a job getting the  patina to be "just right" but I did it!! This is a show stopper.
BE SURE TO CLICK ON THE IMAGE TO SEE FULL SIZE
will be available soon