Good morning everyone!!! I am so excited for you all to see the "stuff" I have been up to in the studio!!!  My son and I took a break away from the world yesterday and went to the coast for lunch and a photo shoot for yet more inspiration pix!  As I walked into the house when we returned I had camera in hand and figured it was time to sneek a few peeks to you of the coming attractions!!
Here is one outrageous dichroic pendant that consists of 9 layers that fired down to less than 1/4″ thick.  It is UNREAL in person!!!
CLICK PHOTO TO VIEW IN BIG DETAIL!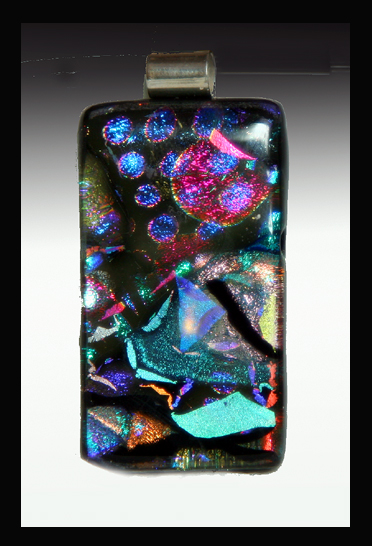 This is Bryan walking my Chow Lillian.  It was her first time at the coast and she was an angel baby.  We even got to sit at a fancy outdoor cafe with her by the table…Oregon is very dog friendly that way.  We had a ball!
CLICK PHOTO TO VIEW LARGER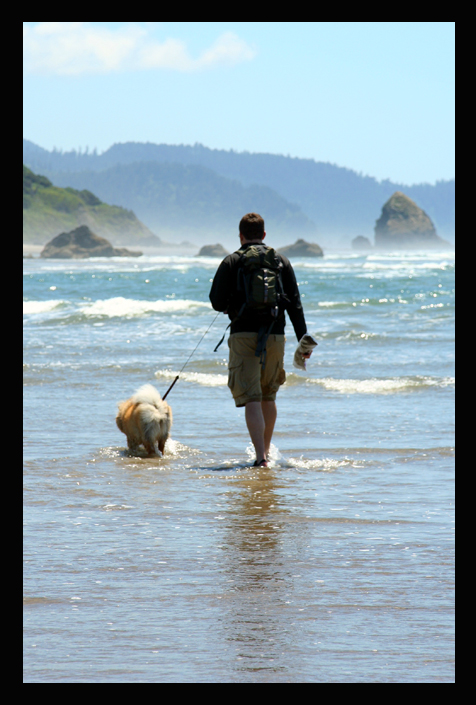 On the side bar of the blog is my COUNTDOWN ….today is officially 14 DAYS TILL INDE-PENDANTS DAY!!  I will be sending out an announcement about times and details next week on the blog and my email update.  Have a super day everyone!