Hi all…well its been a while since I have had a chance to write or for that matter even work on my designs. I have had non stop visitors staying with us here in Portland for the month of April including my daughter Liz and my buddy Diana. We have been touring the beautiful Northwest, making jewelry and just plain ole relaxing!
CLICK PHOTOS TO ENLARGE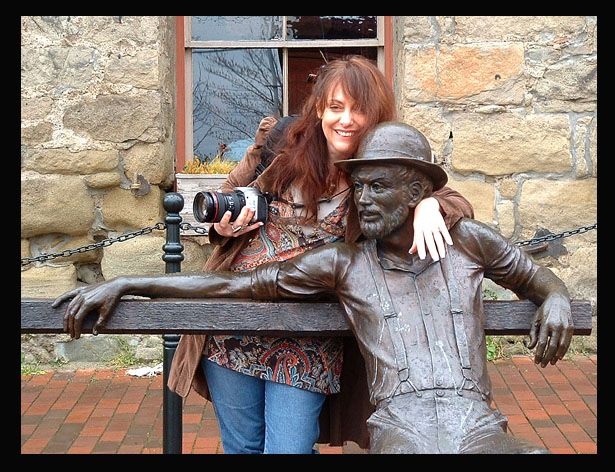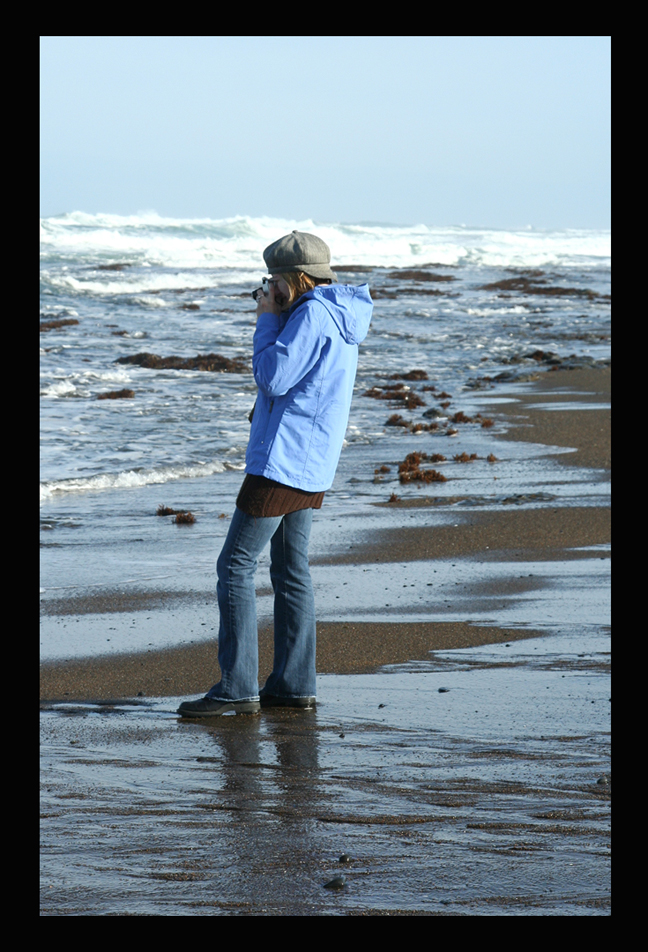 MY DAUGHTER LIZ TAKING PIX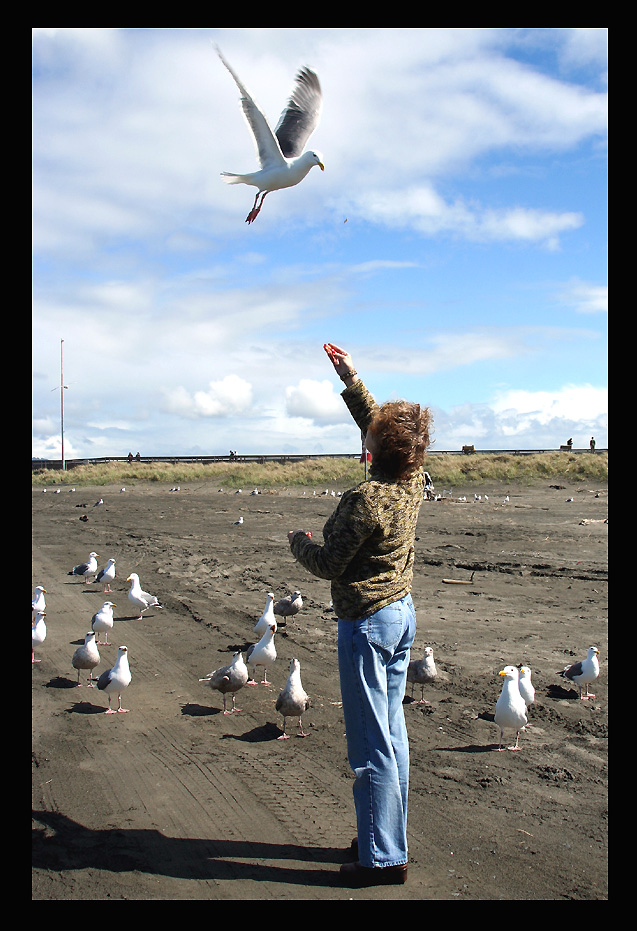 DIANA FEEDING THE GULLS ON CANON BEACH IN OREGON
I am heading out to our Chow National Centenniel show in Olympia this week and then going to watch my son Bryan graduate from college in early May. As soon as I get back I will be getting my date for the designer pendant show set. I have lots of items in the design phase and some started in the kiln. This next show is going to be a blast!!!
Hope you all are having a super month!!! Please take a moment to stop by my WALL O FAME to see some of the new murals and graffiti posted,..many from my travels this month.